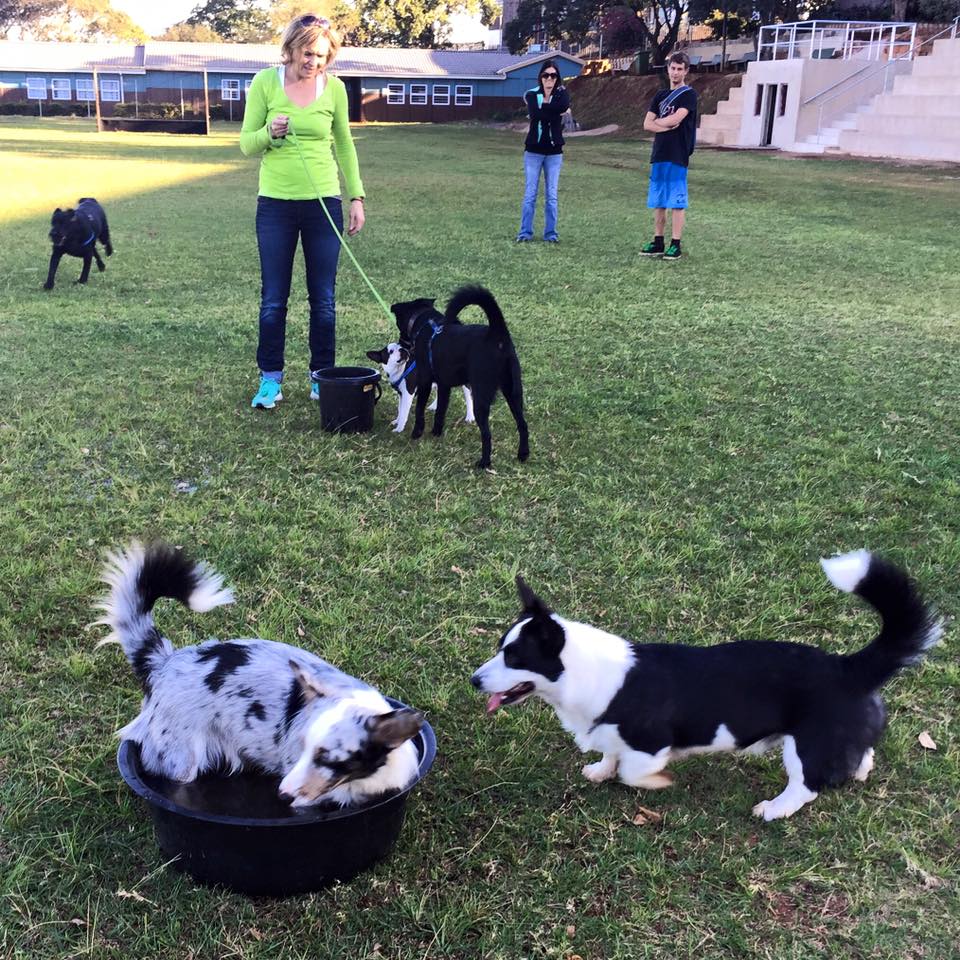 A social class where GoodPet clients learn good park etiquette. If you are not currently training with us, you can book an Assessment to see if your pooch is ready to join the Playgroup or whether they might first need a few classes.
Sessions vary according to attendees – sometimes it is all play: fun, water, balls, high-speed chases…other times it is on-leashes, or lots of time-outs, or practising quiet sitting.
First time at GoodPet? Your dog will have an Assessment first to establish whether he/she is fit for Playgroup or whether a few obedience lessons might have to be considered first.
See our Booking Requirements
Book NOW! Request your Booking Form and/or more information via email – Quote your reference GOOD-Playgroup: More Info request in your email SUBJECT and please send your questions.